The Only Six Investment Moves That Matter
Editorial Note: We think January 14 is going to be a big day for Investment U Plus subscribers. That's the day of a special event... an event that could send shares of a $7 biotech stock up by as much as 4,150%. To learn how you can upgrade your subscription and get the full details of this unique situation, click here.
---
The Only Six Investment Moves That Matter
At a dinner party not long ago, the host introduced me to a young couple, adding that I was "a writer."
The woman leaned in. "What do you write about?"
"Investments, mainly," I said.
"Oh," she said, a tad disappointed.
"You're not an investor?" I asked.
"No, it's not that," she said. "It's just... I thought you might be a poet or a playwright or something."
I told her I wasn't but, on the other hand, I generally got paid for what I wrote. She seemed to think that was unfortunate.
"Well, what do you think the stock market will do this year?" her husband chimed in.
"I haven't the foggiest notion," I said.
"How about oil? How long will it stay down?"
"I couldn't tell you," I said, shrugging my shoulders.
"And the economy?"
"Don't know about that either," I said.
They looked at me wide-eyed for a moment.
"And they really pay you for this?" he said.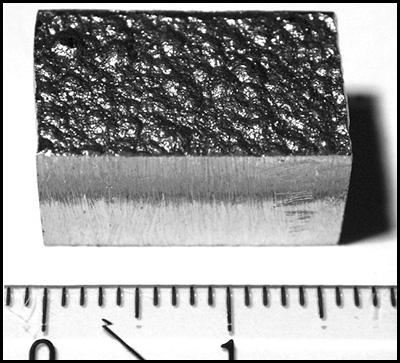 This catalyst converts one of the Earth's most abundant energy sources into gasoline.
It's not petroleum, solar, hydro, wind, corn, algae or anything else you are probably thinking.
And soon it will fuel 10 million U.S. vehicles...
It's tough being an investment analyst who avoids predictions. After all, I'm supposed to be in the predictions business.
It's just that the vast majority of investment forecasts never pan out. Look at last year...
At the beginning of 2014, The Wall Street Journal asked several of the nation's top economists to predict inflation, unemployment, interest rates and oil prices.
The results weren't pretty.
For example, inflation averaged 1.3% in 2014. But the consensus was 46% higher.
The Fed left interest rates unchanged and the year-end yield on 10-year U.S. Treasurys was 2.17%. The experts said the Fed would raise rates and the year-end yield would be 3.52%.
They forecast that December unemployment would be 6.3%. It was 5.6%.
And - drum roll, please - they believed that oil would finish the year at $94.65 a barrel. It was $53.27. Not even close.
It's been well said that economists use decimals in their forecasts to show they have a sense of humor.
What is the value of all these predictions? There isn't any unless you're in the prophecy racket. I mean, the investment forecasting business.
At financial conferences, I often explain that investment success isn't about following the right predictions. It's about following the right principles.
For example, there are six - and only six - factors that will determine the future value of your portfolio. They are:
The amount of money you save.

The length of time you let it compound.

Your asset allocation.

Your security selection.

The expenses you absorb and...

The taxes you pay.
Economic forecasting, political punditry and market timing should play no role... unless you want to undermine your results.
In short, if you want to have a bigger portfolio in a few years, save as much as you can. Let it compound as long as you can. Asset allocate properly. Diversify broadly. Select your securities wisely. Minimize your expenses. And tax-manage your accounts to keep the IRS at bay.
Can successful investing really be that simple and straightforward?
Yes. But only if you steer clear of pundits, soothsayers, gurus... and economists.
Good investing,
Alex
Do you have any thoughts on this article? Leave a comment below.