The Secret Winner of Low Oil Prices
Crude oil keeps bouncing along around $80 a barrel. The price of West Texas Intermediate crude oil, the U.S. benchmark, has lost 24% of its value since its most recent high in June. We know who low oil prices hurts - producers, drillers and services companies. But there's a secret winner that most of the market doesn't know about - and you can profit from it.
I'm talking about India. It's just one of the energy-poor emerging market countries - which also include Egypt, Morocco, Tunisia and others - that are getting a big helping of relief from lower oil prices. But India is going to be helped in three different ways.
Is that good for Indian stocks? Bank on it! Here's why:
1. Less of a Pinch From Fuel Subsidies. India subsidizes fuel for its poorest citizens. In a country of 1.25 billion people, that's a lot of subsidies. India's petroleum subsidy bill grew nearly sixfold over the past five years. This year, the government paid sellers $10.6 billion to compensate for selling diesel, kerosene and propane cooking gas at a loss.
The government is budgeting for a 26% decline in its petroleum subsidy in the current financial year as part of a market liberalization program. Narendra Modi, India's prime minister, plans to end subsidies for many types of fuel altogether. That was originally going to hurt a lot; now, India might beat that target.
2. Moderating Inflation. Thanks in part to falling fuel prices, India's consumer inflation has eased to its lowest rate in nearly three years. In September, India's consumer price index rose 6.46% from a year earlier. That was much lower than the 7.73% inflation growth in August. And last year, inflation ran at a whopping 10%.
If inflation moderates further, the Reserve Bank of India might be able to cut interest rates. That, in turn, would give business a shot in the arm.
Energy is also a big input into fertilizer, so lower fuel prices should lower fertilizer prices. For a country like India with such a large agrarian economy, that's huge!
3. Improving the Balance of Trade. India is already getting some relief in this area. Spending on oil imports is slipping as a percentage of total imports, thanks to a 17% drop in the price India pays for international oil imports since June. Every $10 per barrel fall in crude oil prices lowers the country's annual oil import bill by $16 billion to $17 billion.
And of course, money that people in India don't have to spend on fuel is money they can spend on other things. This, in turn, is positive for India's economy and stock market.
You can see that India's market, as tracked by the iShares MSCI India Index Fund (NYSE: INDA), is in an uptrend. But it has consolidated for most of this year. I think the next move is higher, and it could be soon.
INSIDE THESE TANKS: OUR ENERGY FUTURE
These tanks hold a "miracle of chemistry" that will allow a little-known company to produce gas for $1.71 a gallon.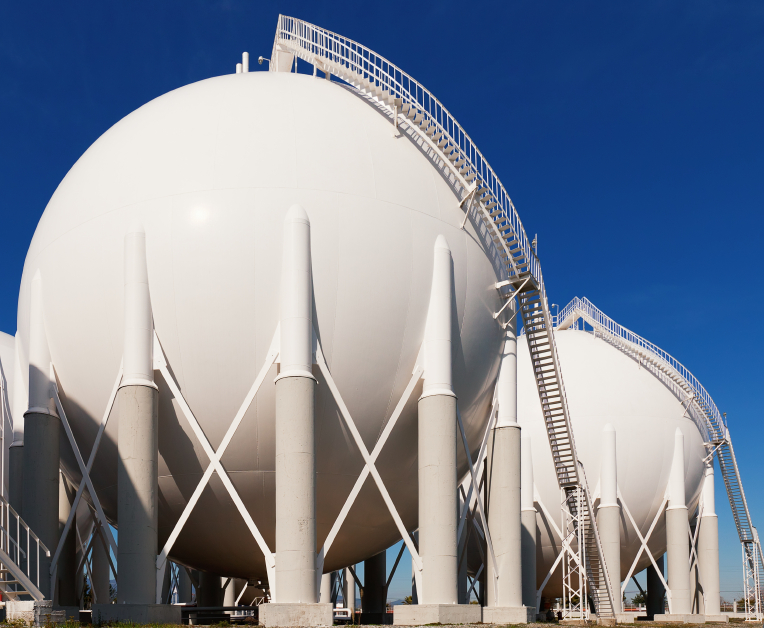 It has a virtual monopoly on this process... will make billions...
One more thing: I've stated that I think oil prices could stay in a downward trend through the end of this year. Now, a number of other analysts, including Goldman Sachs, are saying they don't expect oil to bottom until the middle of next year - if then. And their target is $70 per barrel.
Some other Chicken Littles expect oil to go a lot lower. I don't see that at all. But $70 in the next few months - sure, that could happen. And lower U.S. oil prices would go hand-in-hand with lower international oil prices. That would be another boost for India.
Sure, a lot of things could push the price of oil around. About the only thing that's assured is that the price of crude will zig and zag. But India has slipped the choke collar of stubbornly high oil prices. And that's a trend worth betting on.
Good investing,
Sean
---
P.S. Speaking of emerging opportunities in the energy sector, I recently discovered one company that's found a way to create gasoline... without using a drop of oil. This should be impossible. And the implications for this company, and its lucky investors, are staggering. To learn more, click here.